OUR TEAM
SENIOR MANAGEMENT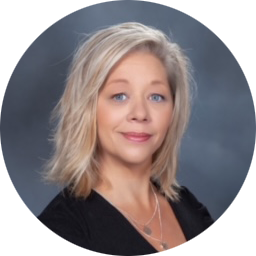 Julie Miller, MBA
Chief Administrative Officer
Julie joined the Kneehill Housing Corporation team as Chief Administrative Officer in 2018. She has spent the past 20 years in Human Services and Health Care settings working with various populations, including seniors. After many years working in Human Resources, Julie progressed into roles overseeing operations and managing specialized programs. She completed the Masters of Business Administration Degree through the University of Fredericton with a specialty in Social Enterprise Leadership.
Donna-Lynn Ratzlaff
Housing Coordinator
Since 2008, Donna-Lynn Ratzlaff has been the Housing Coordinator, helping older adults and families obtain safe, affordable housing. Donna-Lynn believes that secure housing is part of a foundation on which to build opportunities. She strives to interact with clients fairly and compassionately. Donna-Lynn's husband and family are an inspiration and she loves tobogganing with her granddaughter.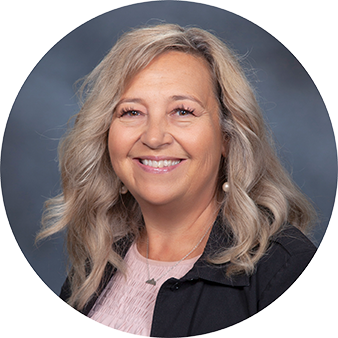 Janice Chalmers
Manager - Golden Hills Lodge
Janice Chalmers is the Lodge Manager at Golden Hills Lodge. Residents are priority, and all facets that affect our residents would typically come through the lodge managers office. These range from menu planning to scheduling, staffing & training to maintenance, room rentals, grants, and everything in between.
Janice's professional accomplishments include 20 years' experience in public Safety Communications where she started out as a communications officer and retired as a supervisor for 911 communications & emergency dispatch for Calgary & surrounding area. Janice has a certificate in Adult Education from Mount Royal College & she has achieved her designation as a CHNC through Canadian School of Natural Nutrition in 2013.
Janice enjoys the outdoors. You can find her at a lake in the summer on her paddle board or on the slopes of the Rocky Mountains in the winter. Janice is a member of the Canadian Ski Patrol and holds a level 1 ski instructor certificate.
Flo Robinson – Linden
Board Chair
Faye McGhee – Kneehill County
Vice Chair
Marilyn Sept –Three Hills
Glen Keiver – Kneehill County
Vernon Wiebe – Three Hills